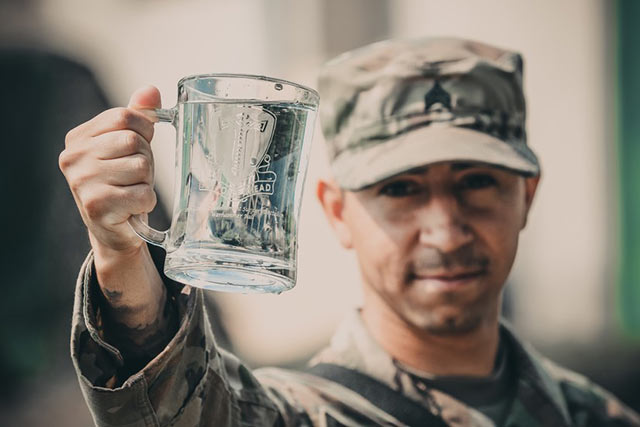 Veterans Business Grants
Veterans sometimes get special benefits for being veterans. And rightly so! Veterans served our country when others choose not to! Having a few extra perks when they get home is the least we can do for them!
If you are a veteran running a business, did you know there are grants that only veteran business owners qualify for? Getting a grant can mean the difference of your business failing or thriving! In this article we will go over some places for veteran's business grants, as well as some standard grants that are a good choice to apply for!
Grants.gov
As always, no matter who you are, grants.gov is the best place to apply for a grant. The have the biggest database around to find the perfect grant for you. They most likely will have veteran's business grants at any given time, and with the search and filter functions you will be able to find them in a snap!
Search Engines
Sure, it's simple. But search engines are your friend! A simple search of "small business grants for veterans" can net you tons of information! To get even more specific, search your state or your field of business with it. You will be surprised how many hits you will get!
Office of Economic Development
The Office of Economic Development, or the EDA also provides a great resource for veterans looking for business grants. They are run by the Economic Development Administration (EDA) and they help small businesses find grants that can help them succeed. The grants available are always changing, so it's important to look often!
These are just a few of the many opportunities available for veteran's business grants. Whenever you are looking for grants, there are a few things to keep in mind.
Set aside time each week to look for grants. It can be a vital part of your business, so treat it like it is!
Be honest. There is no reason to lie about qualifications. You will have to confirm them anyway, so doing so is just wasting time you could be finding a grant that fits you!
Apply for everything you can. If you qualify, there is NO reason not to apply. You never know what grants you will be awarded, but you won't be awarded any you don't apply for!
Using these locations and tips should get you going in the right direction on finding a Veteran's business grant. If your business is important to you, grants are a great way to make sure it succeeds!