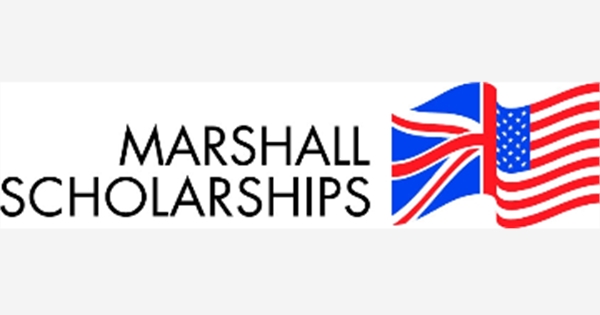 Marshall Scholarship
School can be expensive. Any scholarship you can obtain makes it a little easier to handle to financial stress of education. For some, going to school overseas would be a dream come true. But, school is expensive enough as it is, let alone going abroad. The Marshall Scholarship is a great way to continue one's education and have an opportunity to go overseas all at the same time. This article will tell the history of the scholarship, as well as info on how to apply.
The History
The Marshall Scholarship was created by the Parliament of the United Kingdom in 1953. It was created to strengthen the relationship of the United Kingdom and the United States. The scholarship is one of the most prestigious a United States student can obtain, allowing them to study at any University in the United Kingdom, free of charge. The acceptance rate for this scholarship is a very low four percent.
Prestigious Company
As mention, the Marshall Scholarship is an extremely prestigious award. Only the best are chosen to receive the scholarship. To date, there are around 1,900 alumni of the award. The past recipients make quite a list. Two current Associate Justices were awarded the scholarship in the past. In addition:
Prominent CEO's including those of LinkedIn and Dolby Labs
Members of the United States Congress
State Governors
Dean of Stanford, Yale, and Harvard
Presidents of Universities including Duke, Wellesley, and Caltech
Four Pulitzer Prize winners
NASA's youngest astronaut
Two Oscar nominees
Selection
Being selected for the Marshall Scholarship is quite an achievement. To begin, a student must be endorsed by their original university to be able to apply. Applicants are chosen through a rigorous process, using personal statements and essays to select a shortlist of possible candidates for interviews. Around sixteen percent of the applicants are given and interview, and as mentioned before, typically about four percent are awarded the scholarship.
Applying
Information on the scholarship and applying can be found at the scholarships main website, www.marshallscholarship.org. The site provides tons of information about the application process, scholar profiles, past recipients, and other great information.
The Marshall Scholarship is arguably the most prestigious scholarship in the United States. The opportunity to join the elite company of applicants is something to dream of. If you are given the opportunity, it would certainly be a one in a lifetime opportunity. In an age when school is so important, the Marshall Scholarship embodies the best of the best!