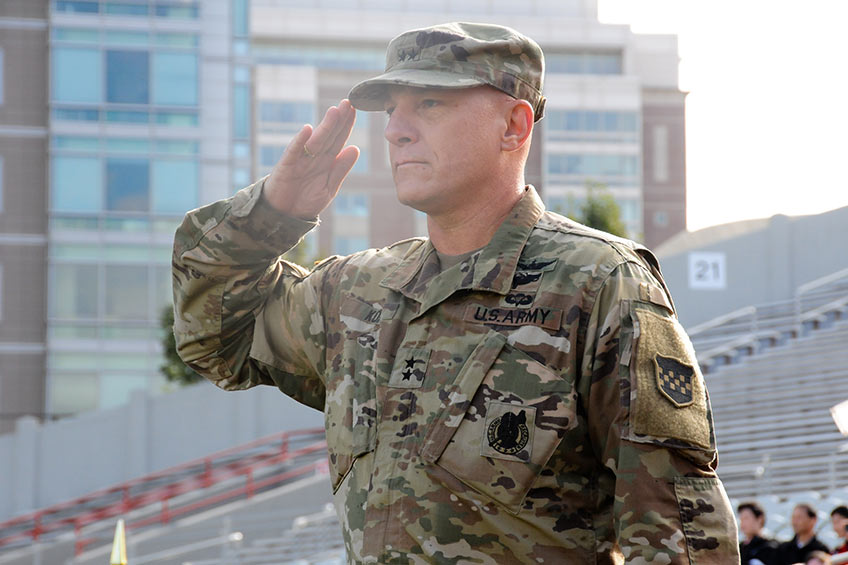 ROTC Scholarship
ROTC stands for Reserve Officers' Training Corps. The goal of the ROTC is to train students in college for a future in the U.S. military. The Air Force, Navy, and Army all have their own ROTC programs. Once students are in college, they can enroll in the ROTC programs for any of the mentioned branches. For those that qualify, ROTC will cover the cost of their education. But, in return, the student must fulfill the services of active duty in their chosen branch.ROTC is available on over 1000 campuses nationwide
Why Join?
There are many reasons joining the ROTC is a great choice. Following in your families tradition, if you have had family do it as well, is a great way to show your pride in the country. The free college doesn't hurt either, but if you are going to join you should have a strong dedication to the progrom, and be disciplined enough to reach the goals that are required of you. Here are some of the benefits the official website mentions:
The opportunity to developleadership skills
Scholarships that cover all the costs of college
Professional education and long term guidance
Again, it must me mentioned that the scholarships provided through the ROTC are contingent on your active duty services after completing your bachelor program. You need to make an informed decision as to if this path is right for you!
Requirements
There are some requirements to be in the ROTC. They consist of physical, academic, and other various rules. Below are the standards of these requirements.
Physical
Cadets must pass a physical fitness test. The test must be completed once or twice a year, depending on your branch. The test typically consists of running, pushups, and sit-ups.
Academics
On top of required classes, a certain GPA must be attained. This is typically stated as no lower than a C- on any classes.
Alcohol and Drugs
Drug use is not permitted in any amount. Alcohol consumption is allowed in its legal forms. Tests can be administered to students at any time.
There are different scholarships for each branch, with different requirements for each. To find out details, you can go to their website, or contact a local recruiter.
Joining the ROTC is a great way to help pay for college, as well as support your country. If you feel you are up for the test, consider a ROTC scholarship! It's a great opportunity to serve your country and get a great education too.