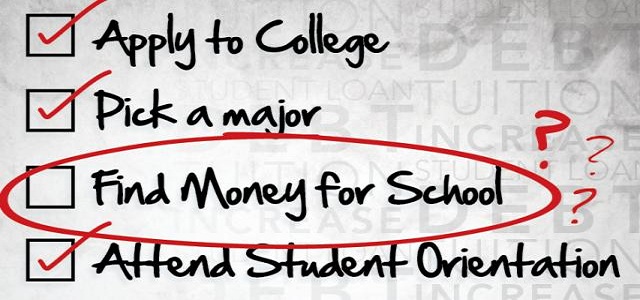 Scholarship Finders
Scholarships are important. They can mean the difference between going to school and not being able to afford going. But, with so many scholarships available, it can sometimes be overwhelming. If only there was a way to have someone filter all the scholarships that fit your personal profile. GREAT NEWS! There is! There are numerous scholarship finders on the internet. This article will show you some great scholarship finders. It will also give some tips on how to maximize the use of these great tools.
So Many Choices!
There are so many great options for scholarship finders on the internet. All of them do basically the same thing. You start by registering for the website. This will be basic information such as name, email, contact details, and basic school information. Once you are registered, you will want to fill out their scholarship profile. This will be a comprehensive questionnaire that will go over different details that will help find the best scholarships for you. Some of the things they will ask will include:
GPA
Extra-Curricular Activities
Volunteer work
ACT Score
SAT Score
Ethnicity
Gender
Once you have filled out the questionnaire, you will be given a filtered list of scholarships that fit your profile. This is a great tool that takes the guessing out of finding scholarships. You can browse your approved scholarships and apply for any of the ones that you want! Below is a list of some of the great scholarship finders you should use.
CollegeData
BigFuture
CareerOneStop
FastWeb
Scholarships.com
MyScholly
There are others, but if you use a few of these you can be confident you are covering just about every scholarship you are able to apply for!
Tips
When filling out the questionnaires for these scholarship finders, there are a few things you should keep in mind.
Be honest, no matter what – This is the most important tip. You are not doing yourself any favors by lying on these questionnaires. Even if it tells you that you qualify for a scholarship, it will be found out eventually that you don't!
Be detailed – Make sure you don't leave anything out! Anything you can think of might pull up a scholarship for you. This is an important step. Even if you think it's not important, you need to record it.
Stick to your strengths – Most likely, you will be eligible for thousands of scholarships. Self-reflect and decide what you are the best at. Focus on those types of scholarships to get your best results.
Scholarship finders are a great way to find some extra money for college. If you use these sites and follow the tips, you will be on your way to getting great scholarships!