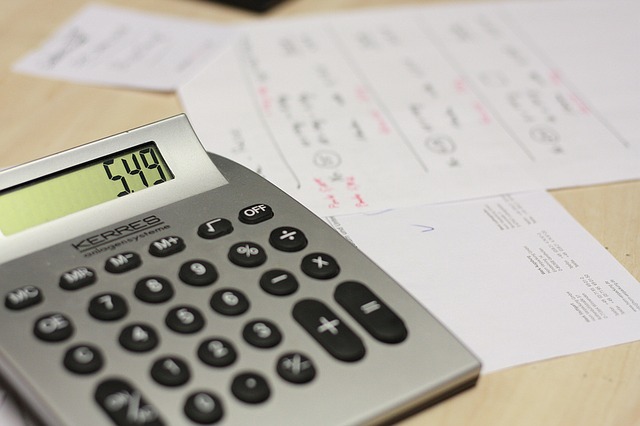 Government Grants for Low-Income Families
Free government grants for low-income families are available in nearly every state and from the federal government as means by which families can achieve a greater standard of living. Some grants are offered in the form of a cash payment to the awaredee, and others provide payments directly to service providers like daycares or electric companies. Where grants are not offered, government loans and other government programs can help low-income families improve their quality of life.
Many federal government grants for low-income families are not awarded directly to individuals. Rather, they are awarded to states, localities, and non-profit organizations, who then provide grant money and other federal funding to individuals. Free money is then administered through these organizations in the form of direct grant awards or low-income assistance programs, such as Section 8 housing and food assistance.
Down Payment Assistance Grants
Low income families who want to invest in their future in the form of home ownership can receive government grants for down payment assistance. Every state offers some form of federally-funded down payment assistance grant or down payment assistance program for low-income families.
Individuals cannot receive money for down payment assistance directly from the federal government. The federal government provides grants for down payments only indirectly by funding state grants. The federal government does offer its own down payment assistance programs directly to low-income individuals, though, including low-interest home loans with liberal credit qualification. These programs are administered through the Department of Housing and Urban Development (HUD) and the Federal Housing Administration (FHA).
Home Repair
Low-income families who have purchased their own home, either on their own or with the help of government grants and programs for homeownership, often find that maintaining a home is much more expensive than they anticipated. As a result, when funds are limited, home repair often goes on the back burner. Low-income families who are finding they cannot afford to maintain their homes may qualify for a home repair grant from the government to them preserve their investment and continue a path to more prosperous living.
The United States Department of Agriculture (USDA) administers grants to individuals for home repair through its Rural Housing Repair and Rehabilitation Grant and Very Low-Income Housing Repair programs. Local HUD offices also offer home repair grants. Federally-funded loans like the 203(k) Rehabilitation loan are not grants but are part of larger federal efforts to promote homeownership that provide help paying for repairs to a home.
Grants for Education
Low-income families can benefit most from government grants for education. State and federal governments, combined, offer more grants directly to individuals for education than they do for any other purpose. Non-profits, corporations, and trade organizations also offer numerous educational grant opportunities for individuals from low-income families.
The U.S. Department of Education administers federal educational grants. The most well-known examples are the Pell Grant and the Federal Supplemental Educational Opportunity Grant (FSEOG). State governments offer similar grants and other programs of their own to help low-income families afford higher education for a parent or child in the household.
Free Grant Money for Bills and Personal Use
Like many grants for individuals, government grant money for bills and personal use does not come directly from the federal government. Instead, states, localities, and non-profit groups receive grants, such as the Temporary Assistance for Needy Families (TANF) grant, that they then administer to individuals in the form of direct grants, welfare, or other programs.
TANF funds, child care assistance programs, Section 8 housing, the Supplemental Nutrition Assistance Program (SNAP, formerly, food stamps), and energy assistance programs are all either a grant or a program run by state governments receiving federal grants or other federal funding for these purposes. To qualify for these grants and programs, applicants must not only be at or near the poverty level for their area, but their access to liquid capital and other resources must be proven to be very limited, often below $2,000. Applicants must also show proof that they have not disposed of significant resources recently.
Grants for Disabled
Disabled individuals are often faced with financial hardship due to living on a fixed income or being unable to work. Whether or not they are a head of household or a primary earner, a disabled individual can receive grants for home or car modifications and even grants to start a business that are geared specifically towards individuals with disabilities. Like many other grant programs, grants for the disabled are funded by the federal government and administered through the state or non-profit organizations.
Grants and assistance programs for disabled veterans and disabled elderly are also available. Low-income families can benefit from these grants geared specifically towards these demographics. Examples include Disabled Veterans Outreach (DVOP) and the Early Intervention Program for Infants and Toddlers with Disabilities.
Contact us today for more information on government grants for low income families, or simply explore the resources available through our website. We are the grants experts and would be happy to answer any questions you may have about how to get a grant and how to qualify!
"This site is the best site so far. It has user friendly tabs and is very informative."
"The directions and information are very clear. This is a great website if you are looking for grants."
"You tell the truth! Best choice to get help in financing something new."
"It was easy to fill out and follow cuz I am new at the computer. Everything was straight forward so I could understand it"
"It is easy to find what you want even if you are not good with a computer!"
---